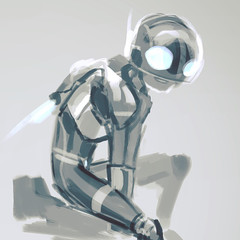 Rose Davies
Freelance Concept Artist & Illustrator
Chester, United Kingdom
Summary
25, from and living in the UK. Aspiring Concept Artist and 2D Digital Artist for the games industry and possibly the film/television industry. I'm currently self learning and looking for experience and internships. I've been traditionally sketching all of my life, got into digital when I was around 15.
Past Education Experience:
BTEC Level 3 Game Design
BTEC Level 3 Art & Design
High School Education w/ GCSE's
Skills
Concept Art
Digital Painting
Illustration
3D Modeling
Digital Sculpting
Character Design
Drawing
Sketching
Traditional Art
Software proficiency
Experience
Freelance Concept Artist and Illustrator at Self

United Kingdom

Providing concepts and illustrations to multiple projects, while maintaining responsive relationships to the client(s) catering to their specific needs and requirements.